It feels like Disney decided to reshoot its entire catalog. Well, maybe someday they will get to "El Dorado", "Atlantis" or "treasure Planet" , but for now they are releasing remakes of much more famous paintings. The updated "lion King" (Lion King) was called "one of the most anticipated films of this year." The question — and anyone really expect? Did anyone really want it?
No one needs it except Disney. The whole film is such a boast of modern technology, and nothing else: they say, look how we can! We can draw a realistic Savannah, run into it realistic-looking animals that will move realistically. Not a single living creature, except for 3D Visualizers, was harmed in the making of the film.And the picture really looks very cool. The film at all reminds episode "in world animals", and very, it is a pity that in Russian dubbing not there was seats for Nikolai Drozdov — he would modicum as any revived this parade digital dolls. Continue reading →
Another marvel movie comic, spider-Man: far From Home, had to perform several tasks. He should somehow smooth out the effect of the "Finale", effectively launch a new phase in the history of this film universe and become no worse than the previous spider-man film, "Homecoming" (about how to become better "Through the universes", there is no question).
"Away from home" comes out in the midst of high school graduates applying to universities, and the film's main storyline intersects with this event a little. Peter Parker, a sixteen-year-old who has all thoughts only about a classmate, will have to choose how to live on-to remain a friendly neighbor spider-Man, who has time to study and friends, or take responsibility and become a full-fledged hero, on whose actions the fate of not the district, but the whole world depends. Continue reading →
The first "Men in black", released in 1997, was very successful. And even in those years, success spawned sequels. The second and third films were not so good, and now, seven years after the end of the trilogy, Columbia Pictures releases a spin-off in the universe familiar from the adventures of Agents Jay and Kay — "Men in black: international" (Men in Black: International). Even it is unclear, in vain they do it or still not.
If the first "Men in black" came out now, fans would flood Twitter with howls about the damned filmmakers disfiguring the original. The film is based on the comic book of the same name, that's just taken from him quite a bit. Judge for yourself: in the comics, the organization "Men in black" was engaged not only in aliens, but also in all other inhuman game-demons, zombies, vampires, various evil spirits. Unwanted witnesses were not neutralized by erasing their memories, but simply killed. Continue reading →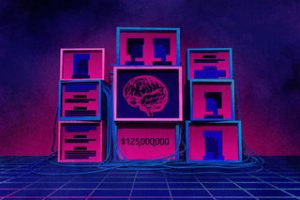 The world of movies is full of intriguing "what if": will Smith, as you know, refused the role of Neo, Nicolas cage got the lead role in" Superman " Tim Burton, but only he had time to try on a suit, as the film was postponed. Actors and Directors often take on projects that eventually do not come out or are simply filmed by someone else, and fans can only wonder what could come out of it.
Those who produce films, this approach does not suit. If the difference between a successful and a failed film is which actress to take the lead – Gal Gadot or Alicia Vikander-they need to know about it. If a movie that doesn't succeed in the U.S. is going to make a record box office in Europe, they need to know about it. And now they can help in this artificial intelligence.Los Angeles-based startup Cinelytic is one of the companies promising a wise AI producer. Continue reading →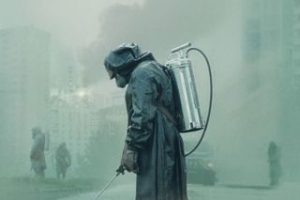 Chamber mini-project for 5 episodes caused a real surge of spectator activity. There is talk of the decline of the serial era, "Chernobyl" has become a kind of small TV reactor, where a minimum of fuel releases a giant amount of energy.
Atomic Affairs are always the twilight element. Recall that the processes in RBMK-1000 went out of control at the minimum power of the reactor. When I started reviewing the now-super-famous HBO production, I was subject to a few restrictions that made the writing even more interesting.First, given the reverent attitude of the editors Stereo.ru in addition to political statements, the assessment of the historical context of the 1986 accident remained outside the brackets. Secondly, the phenomenon of the series "Chernobyl", which leapfrogged the popularity of "Game of thrones" and became the leader of IMDb, has already been spoken by everyone – in conversations, podcasts, Facebook and television screens. Continue reading →