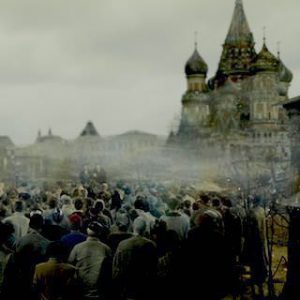 What book adaptations can be called successful? The first head of the average citizen is likely to be "Lord of the rings" "Hobbit" and "Harry Potter", more sophisticated remember, for example, "blade Runner", "johnny Mnemonic" or some version of "Sherlock Holmes", and from recent works, even a "First player to get ready." But who exactly will not fall into the lists of successful film adaptations-the newly released "Draft" based on the novel of the same name by Sergei Lukyanenko.
What is the secret of a successful film adaptation? Clearly not to transfer to the screen every word written in the book — even in "the hobbit" six hours of video footage does not correspond to 100% of the story in the 60-plus pages. Continue reading →
Than in its time shot the first "Deadpool"? Graphic cruelty, jokes on the verge of not that decency, but just common sense, an attempt to turn upside down typical for superhero films cliches and, importantly, the ability to cram it all into a low-budget shell without losing enthusiasm. Released this week, "Deadpool 2" (Deadpool 2) spent more money and slightly moved away from the original scheme.
There is no, with idiotic jokes in sequel full order, about this worry not worth. As soon as the character of Ryan Reynolds (and someone says that Reynolds and Deadpool merged into one, much like Robert Downey Jr. and Iron man) opens his mouth, you know-soon there will be some gag, ridiculing the modern film industry, a sarcastic reference to pop culture or simply linguistic or even political pun. Continue reading →